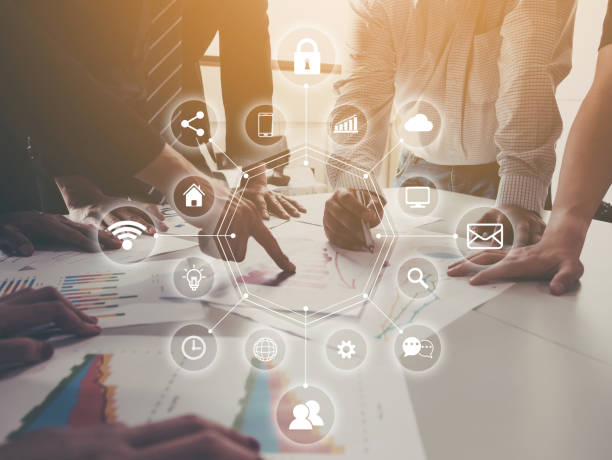 With the increasing digitalization of business, markets, and brand discovery, businesses must make themselves known as highly compliance conscious.
Nowadays, it is impossible for a business to operate without considering data. Data is everywhere, and being created by businesses and their customers all the time – and this means that brands need to be mindful about their data governance procedures.
Any company that deals with data that pertains to individuals needs to comply with data protection regulations – for example, the GDPR applies to all companies; and there are many industries that have their own regulations on top of that. One company we spoke with, who provides IT support for Schools, Hospitals, and many other organisations with strict compliance needs, stated that being known to have rigorous compliance and governance procedures, and a culture of customer protection, is important for businesses to maintain maximise trust. So, what should businesses be doing to make compliance easy for themselves?
What Should Businesses Do First?
Businesses that are beginning to ramp up their compliance and governance procedures need to make sure that they are going about things the right way. Some of the key things that organisations should do at the beginning of the process include:
Understand the Necessary Procedures
Compliance may seem like a scary and overwhelming thing for businesses. However, once an organisation takes the time to understand the regulations that apply to them, it becomes much easier to implement systems and procedures that enables them to comply.
Encourage the Company Culture
For a business remain compliance without much headache, the entire company needs to understand their obligations. Expectations for all staff members at every level of the business, as well as easy access to the necessary tools and education, are essential to transform the company culture into one that puts governance and compliance among the top business priorities.
Technologies for Business Compliance
As we have mentioned, the company culture is crucial to maintaining good quality compliance and governance procedures. However, it is also true that integrating technology will make compliance practices easier for organisations to manage. Many businesses like to work with a partner at this state. We spoke with one company that provides IT support Croydon and London businesses have been relying on for over a decade – according to them, these are some of the different technologies that have helped their clients with compliance:



GRC Solutions
Short for Governance, Risk and Compliance, a GRC solution helps businesses monitor and report on data management and potential risks present in their procedures and governance infrastructure. Using GRC solutions enables businesses to optimize their preventative strategies.



Digital Employee Handbooks
As we have mentioned, having the right company culture for compliance is a must. A good way for organisations to reinforce that culture is through their employee handbook. Digital handbooks are the best way for an organisation to keep their compliance procedures up-to-date and inline with current regulations – it also makes it easier for staff to refer back to.



Cloud Storage
In terms of making data governance easier, cloud storage is one of the most oft-cited solutions. One Office 365 company that we spoke to stated that the Microsoft Cloud is engineered to be meet the most common regulations surround data protection, and therefore businesses can be sure that data that they need in a Microsoft Cloud environment will be well-protected. Most public cloud storage solutions that are designed for business use (such as Microsoft Azure, AWS, or IBM Cloud) have the capabilities to form a compliant environment.



Performance Monitoring
Ensuring staff are living up to the company culture does not need to involve micromanagement. This is where performance monitoring can come in – a non-invasive means of tracking employee's work and the procedures they are adhering to is best (products like Asana and Basecamp are good examples).